Regular price
$239.99 USD
Regular price
Sale price
$239.99 USD
Unit price
per
Sale
Sold out
NOTE: THIS PRODUCT IS IN STOCK AND WILL SHIP IMMEDIATELY.
We view air management as Mission Critical Gear. That's why the Thor's Lightning Bolt True Dual Air Compressor is the ultimate air source. This dual air compressor has a flow rate of 10.6 Cubic Feet Per Minute (CFM), which makes it one of the fastest air compressors on the market. What sets the Thor's Lightning Bolt apart from the competition is simple: flexibility.
The Thor's Lightning Bolt is truly Lightning Fast- it can add 20 lbs. of pressure to all four tires in about 4 minutes (depending on tire size and pressure) using the Thor's Lightning Rapid Multi-Tire Air System (sold separately). The compressor comes with battery clamps to be attached to the positive and negative battery terminals, making it portable. With the purchase of the Quick Disconnect Wiring Harness, you can easily hardwire the Thor's Lightning Bolt into your vehicle! The Thor's Lightning Bolt includes an 22' air hose to connect to each vehicle tire individually utilizing a screw-on tire chuck. The hose comes standard with an analog gauge to check tire pressure.
The Thor's Lightning Bolt also includes a Thor's Lightning heavy-duty nylon carrying bag complete with a heavy duty zipper. We recognize life can be rough- so we use impact resistant heavy-duty composite threaded air cylinder caps to make sure the Thor's Lightning Bolt True Dual Air Compressor is ready for wherever your adventure finds you- and to make maintenance easy with access to the washable air filter elements on top of the cylinders. 
The Thor's Lightning Bolt True Dual Air Compressor will work out of the box with Thor's Lightning Rapid Multi-Tire Air Systems and is directly compatible with the Refuge MOLLE Air Compressor Mount. The Thor's Lightning Bolt True Dual Air Compressor is equipped standard with an 80-120 PSI Pressure Switch for air tank applications and use with air tools. Our compressor is also outfitted with standard I/M fittings for maximum flexibility with tools and tanks- no adapters needed. The compressor also comes with attachments for inflatables, bicycle tires, and sports equipment. 
We stand behind our gear- which is why our air compressors include a 1-year warranty against manufacturer defects- because we know quality is invaluable to the Mission. Be an Air Hero out on the trail today!
Thor's Lightning Bolt Specifications:

300L Dual 60MM Cylinder Compressor
12V Input Voltage
90A Input Current
1080 Watts Motor Power Output
150 P.S.I. Maximum Output Air Pressure
50% Duty Cycle/30 minutes
8' Wire W/ Battery Terminal Clamps
22' Rubber Air Hose W/ Screw-on Tire Chuck and Analog Tire Pressure Gauge
10.6 Cubic Feet Per Minute (CFM) Air Flow
+/-0.5 P.S.I. Accuracy (included analog gauge)
Heavy duty Thor's Lightning nylon carrying case with heavy duty zipper
25.5 lbs. in Weight
14.25"x8.5"x4.5" in dimensions
1 year warranty against manufacturing defects
Share
View full details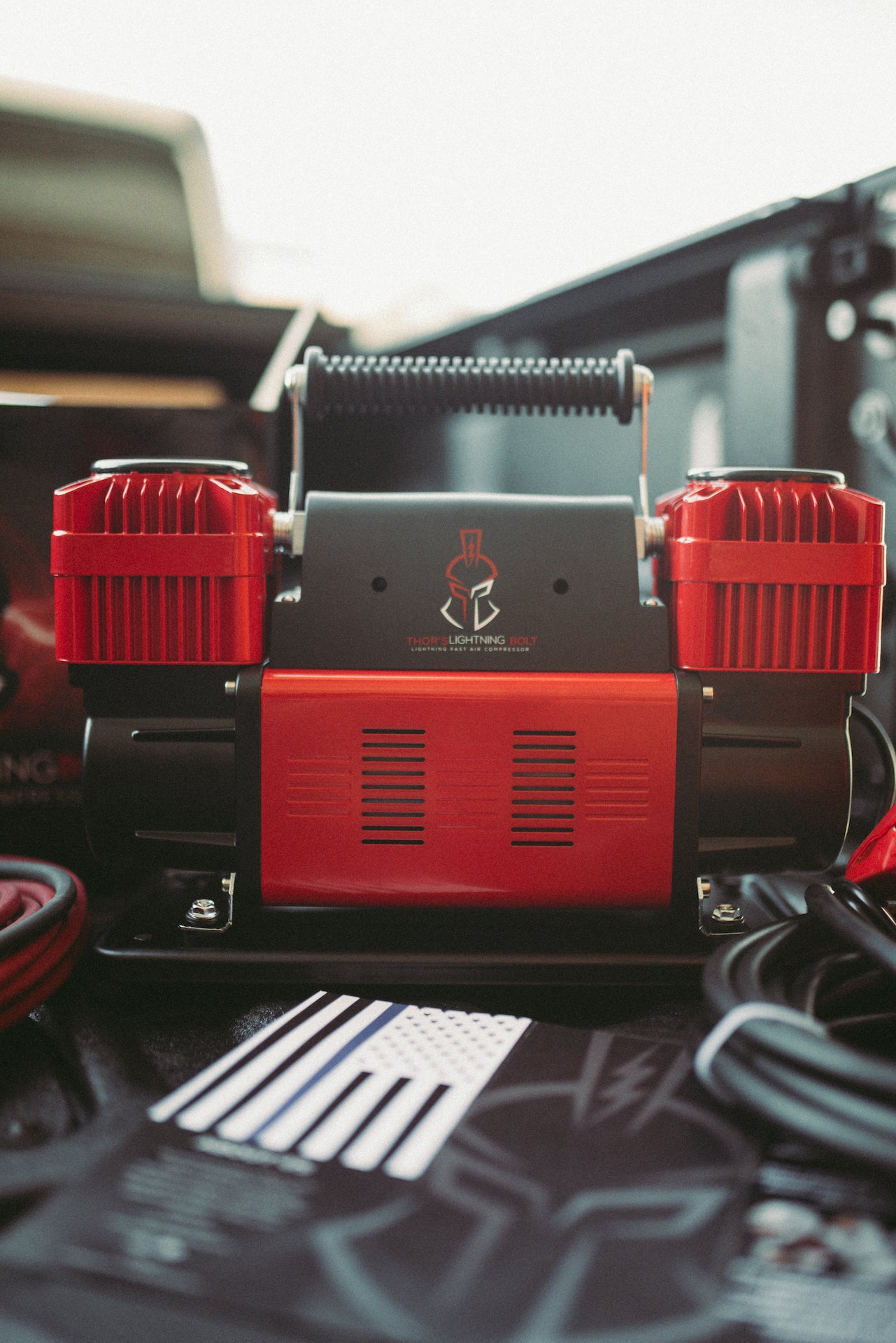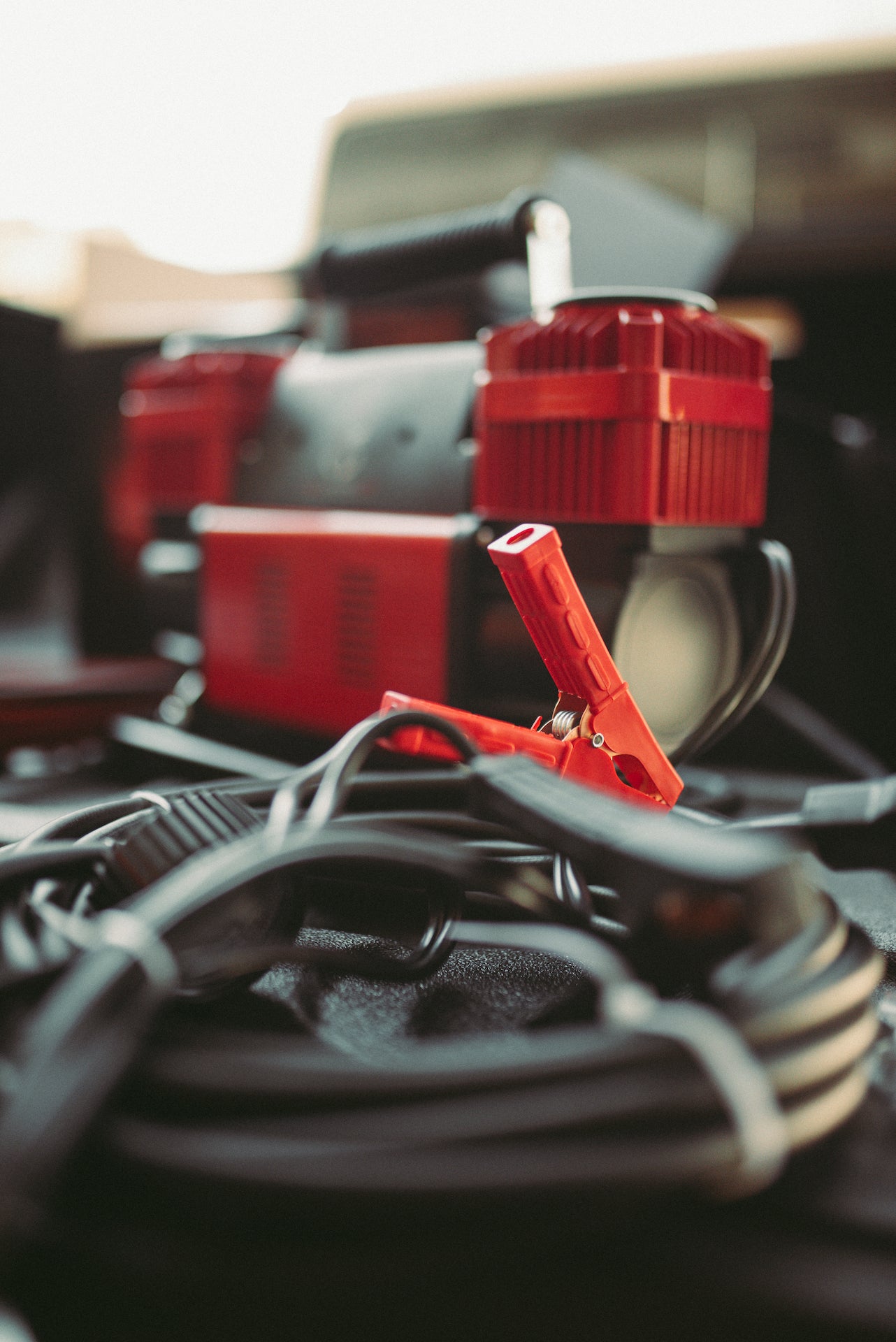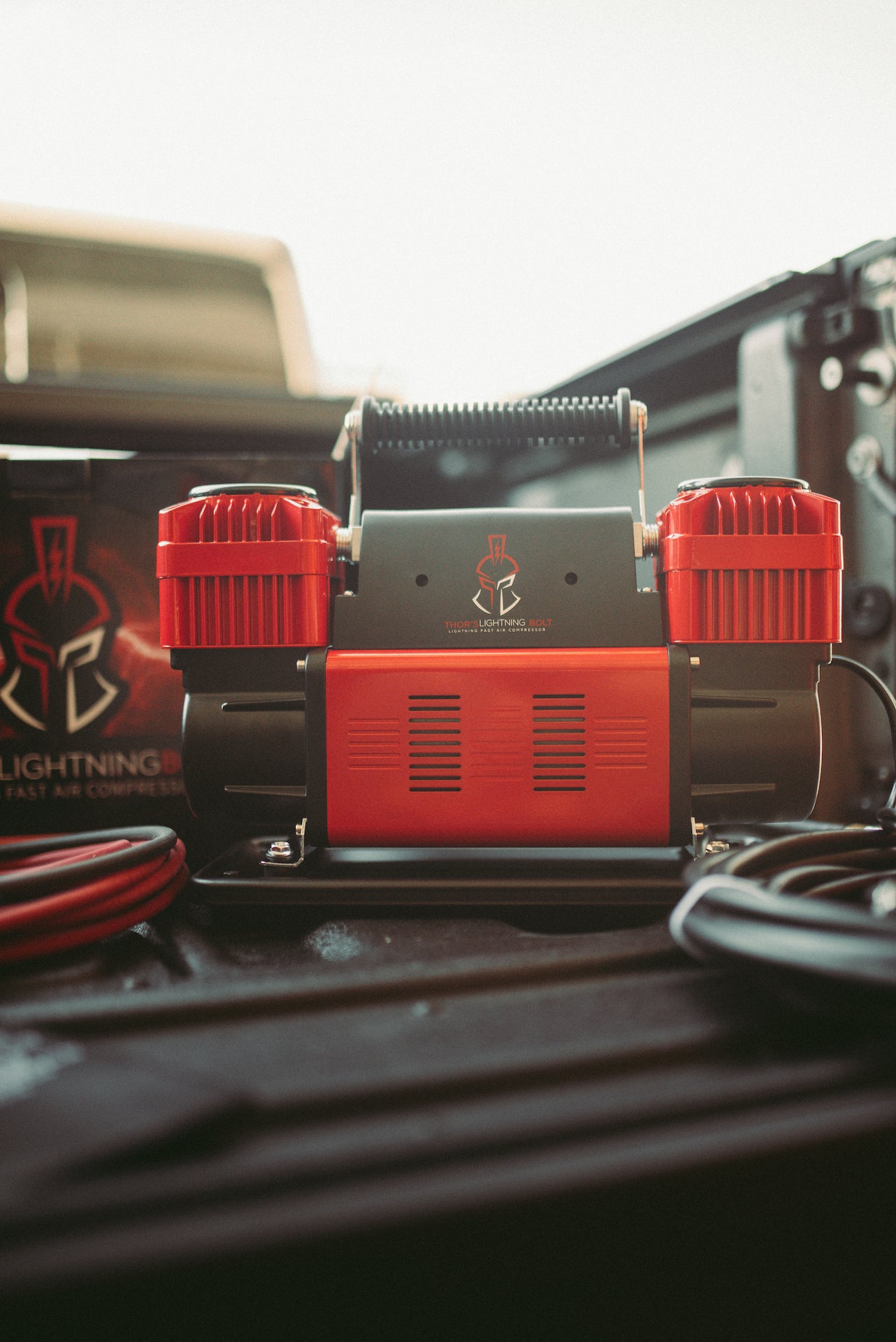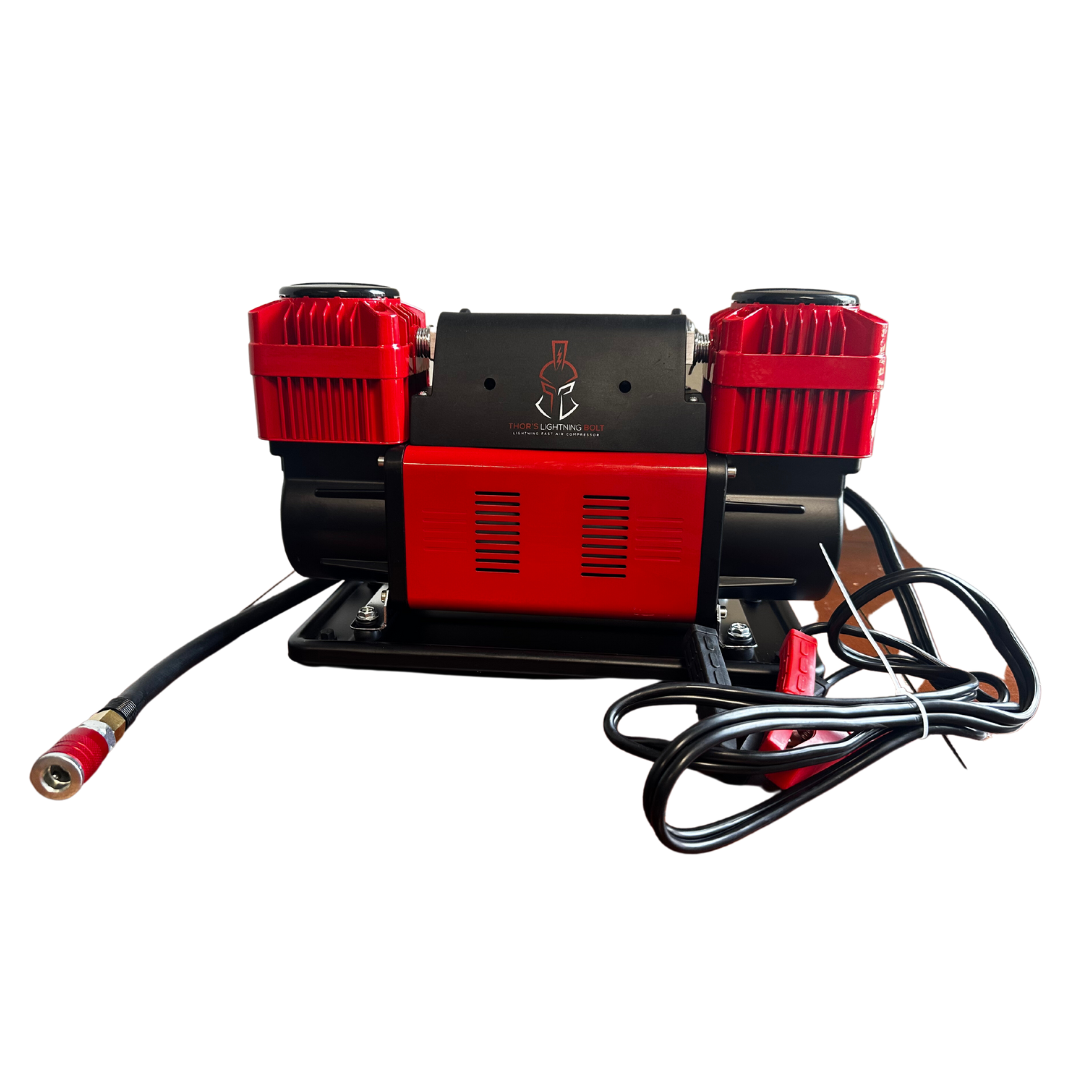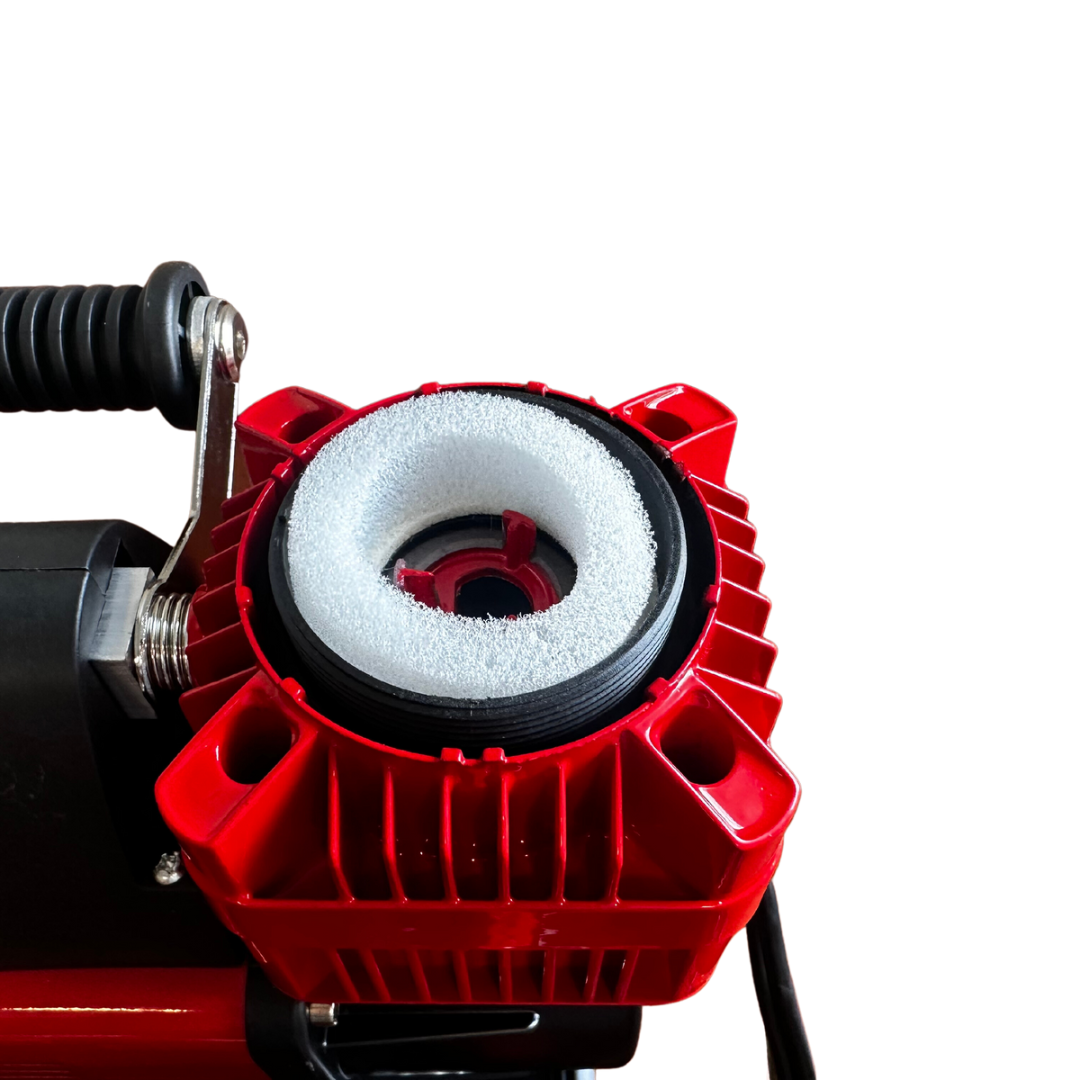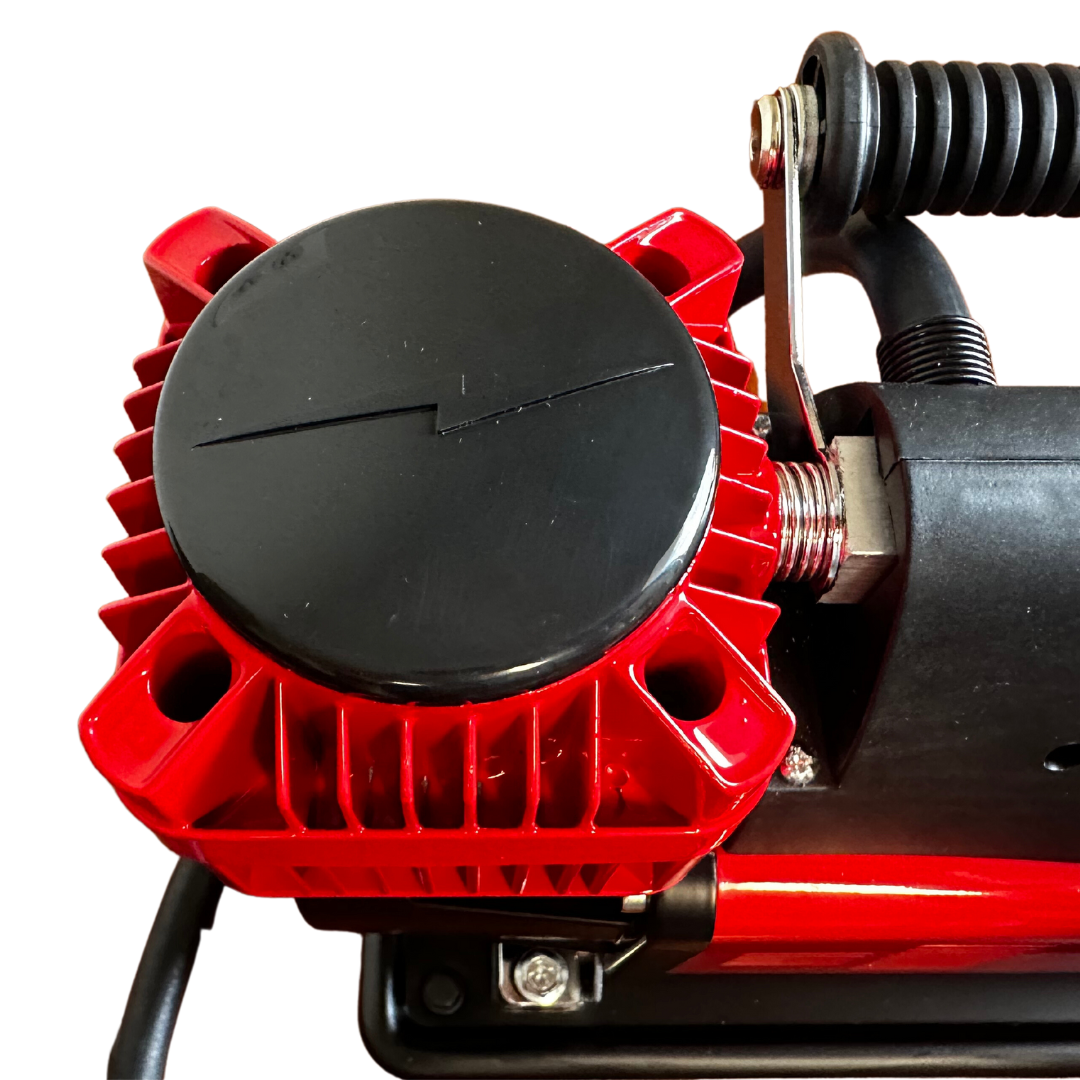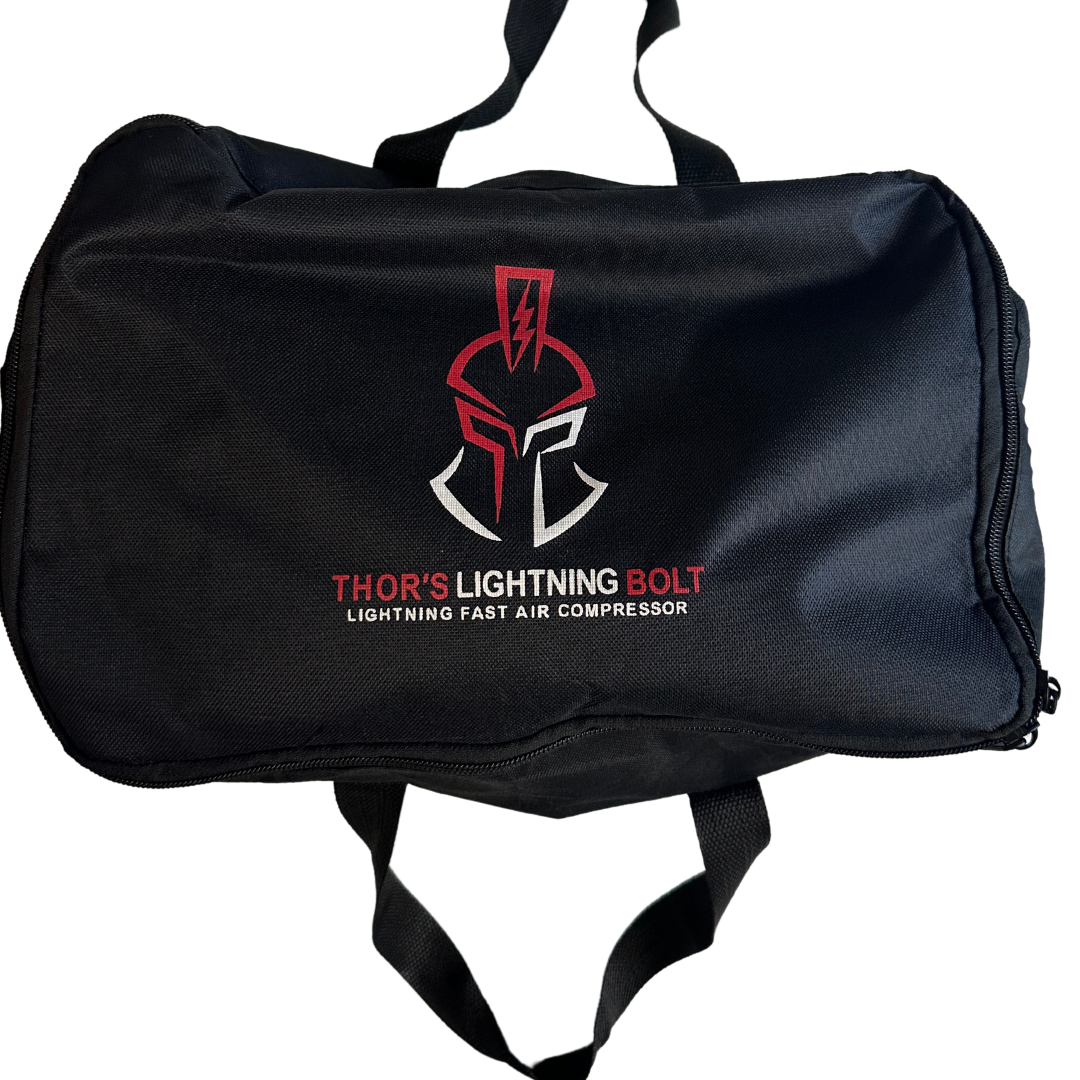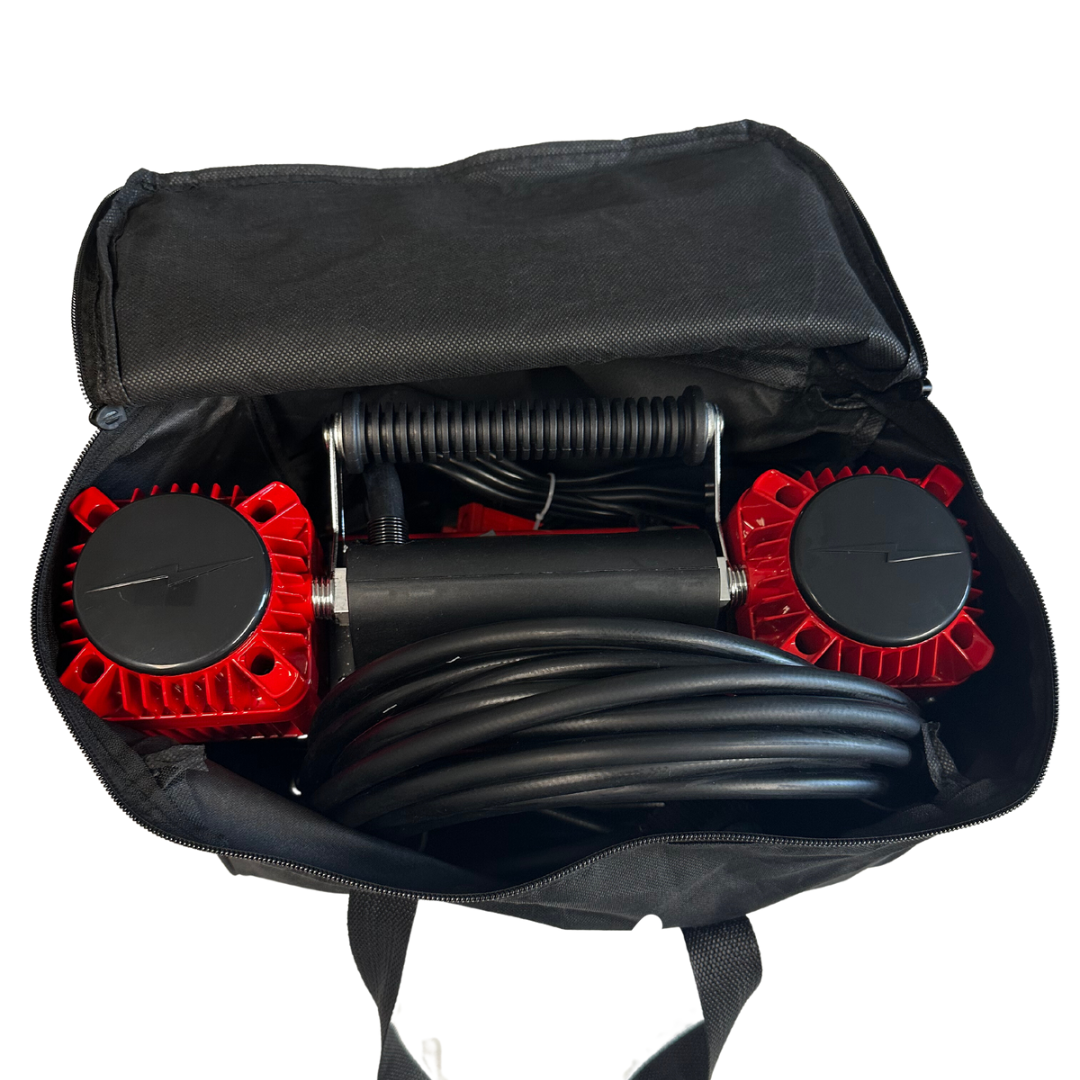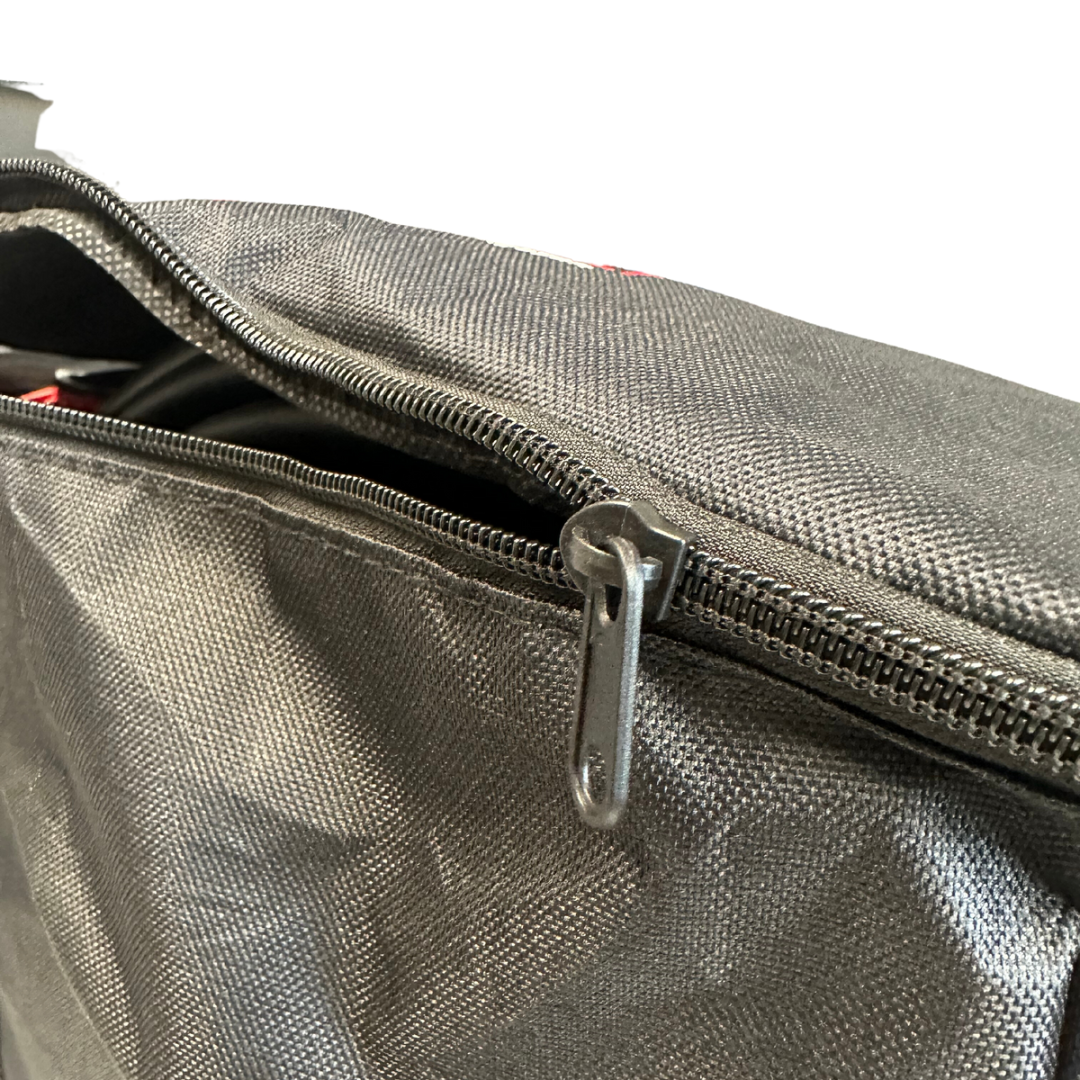 Worth it!
I've only used it twice so far but it's worked great! ~14psi to ~35psi filling all four 35" tires at the same time in 5 mins flat. I'm impressed!
Very Fast
Tested the Thor's Lightning Air System and it is very fast. I have two Jeeps and it's hard to imagine using a single compressor to air up eight tires one at a time. It would probably take 1.5 hours, but takes less than ten minutes with Thor's Lightning
thor's air compressor
seem to work well needs a on / off valve on the single hose next to gauge
Another Awesome Thor Product
Thors's dual air compressor lives up to its hype. A quality product that works as advertised. Would highly recommend this product as well as other Thor products.